How to send a Captionista project to support
If we ask you to send us your project so that we can help troubleshoot something for you, these are the steps you need to take.
Step 1
Zip the project up on your device. This takes your .captionista file and squashes it down into a single .zip file that you can share with use more easily.
To do this, open the Files app on your device and locate the .captionista project you want to send to us. Long press on that file and then choose the "Compress" option. This will generate a .zip file in the same location.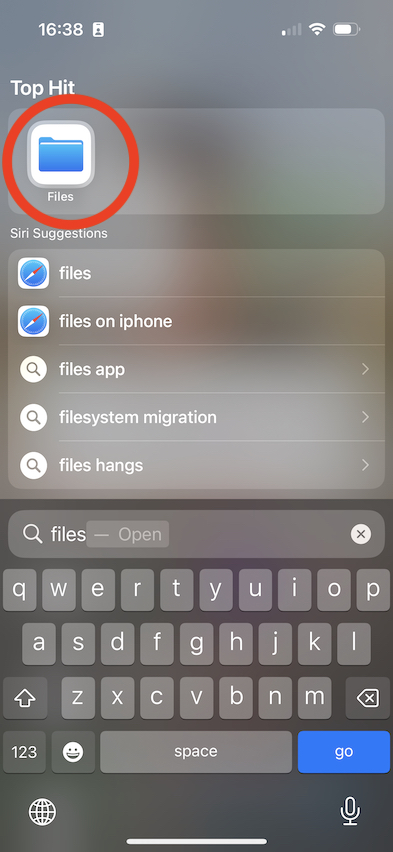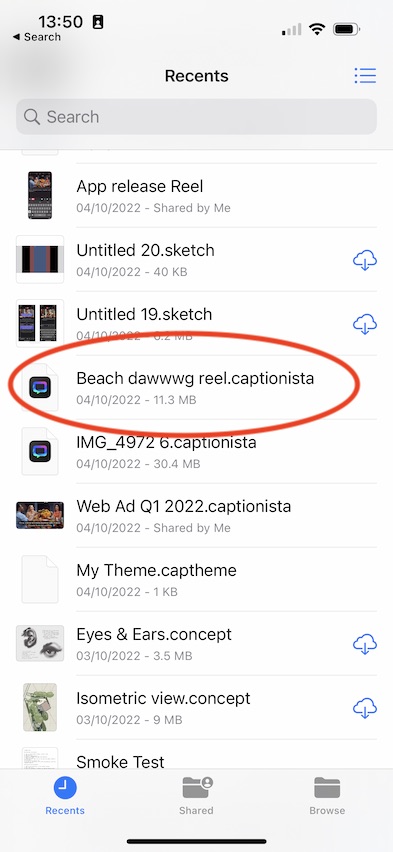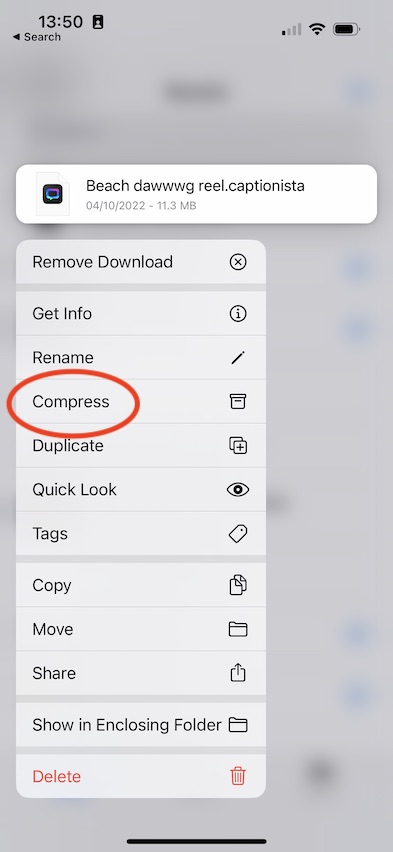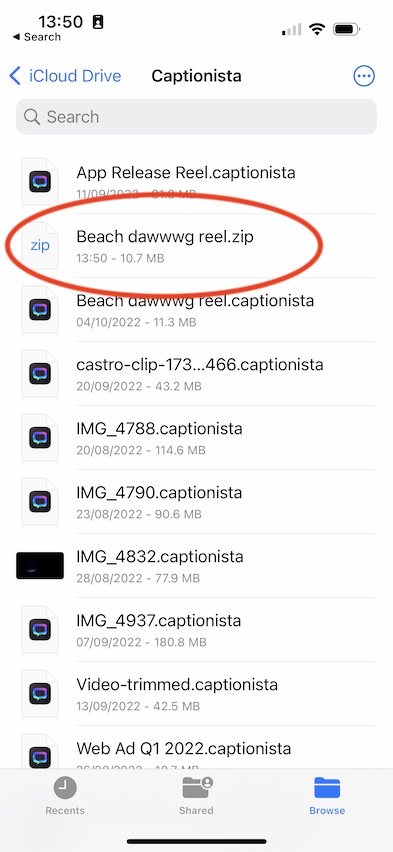 Step 2
Once that is complete you can send us the file. Because these projects contain your video and can be large, e-mail is not normally suitable. Use a free service like WeTransfer where you can upload the file and it will send us a link, or you copy and paste the link, so that we can download it.
To do this, choose the .zip file created in Step 1 when uploading, and send the file to us at support@montanafloss.co