What's new in 1.5 — Freestyle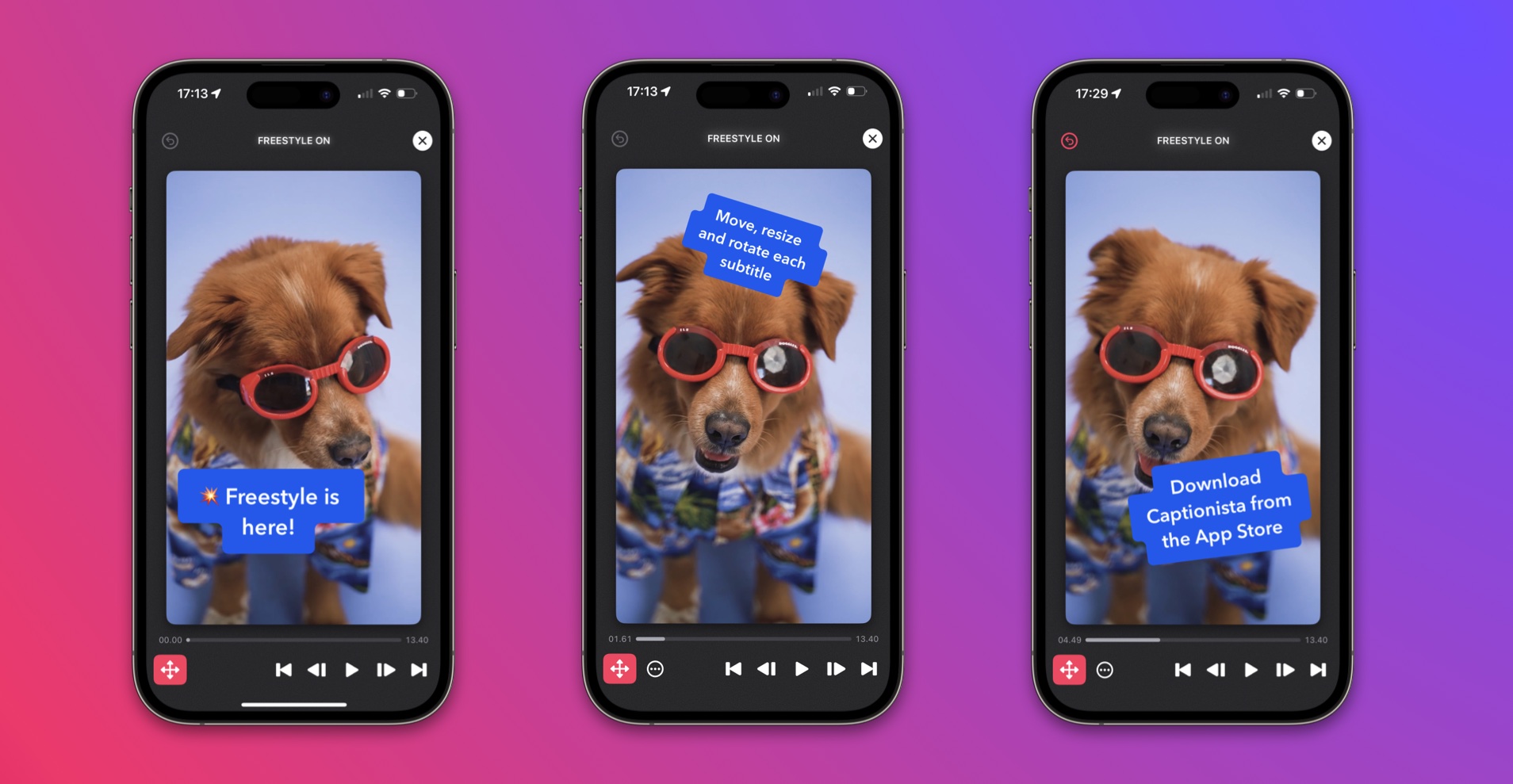 While Captionista has made adding subtitles and captions super-fast for regular subtitles, there was something missing — we couldn't move each caption around for more visual interest.
So in this new release we have introduced a feature we call Freestyle for moving, rotating and resizing each subtitle individually — just like you can in apps like Instagram and TikTok.
After you have split your subtitles, tap the Freestyle

button on any single subtitle or the button at the bottom of the full screen zoom view to enter Freestyle mode. The subtitle can now be moved with a single finger or rotated and resized with pinch gestures.
Notice that while Freestyle is active the player navigation buttons will move between subtitles rather than skipping by time.
You can see it in action here: