Create subtitles with style in our new Beta release!
We are positively delighted to finally ship a new Beta and one that has so much new stuff in it! Please play with it, tell us what you think and share your subtitled videos with us.
In this release you can even remove the BETA watermark during the pre-App Store release Beta testing period. Get it here.
We've still got polishing to do but we're now at our planned 1.0 release feature set. In terms of our roadmap we'll now be fixing and tweaking, adding first-run onboarding and in-app purchase support and then we're shipping!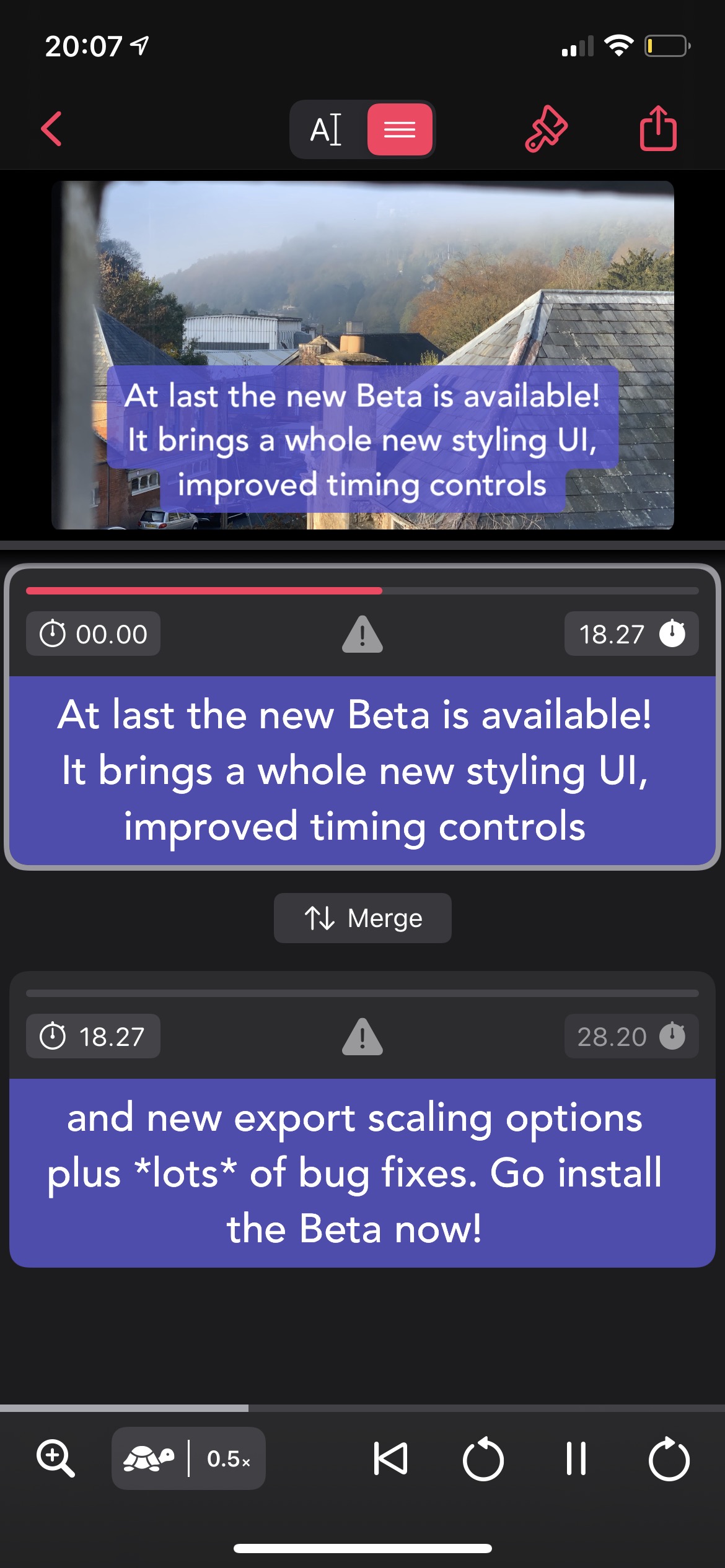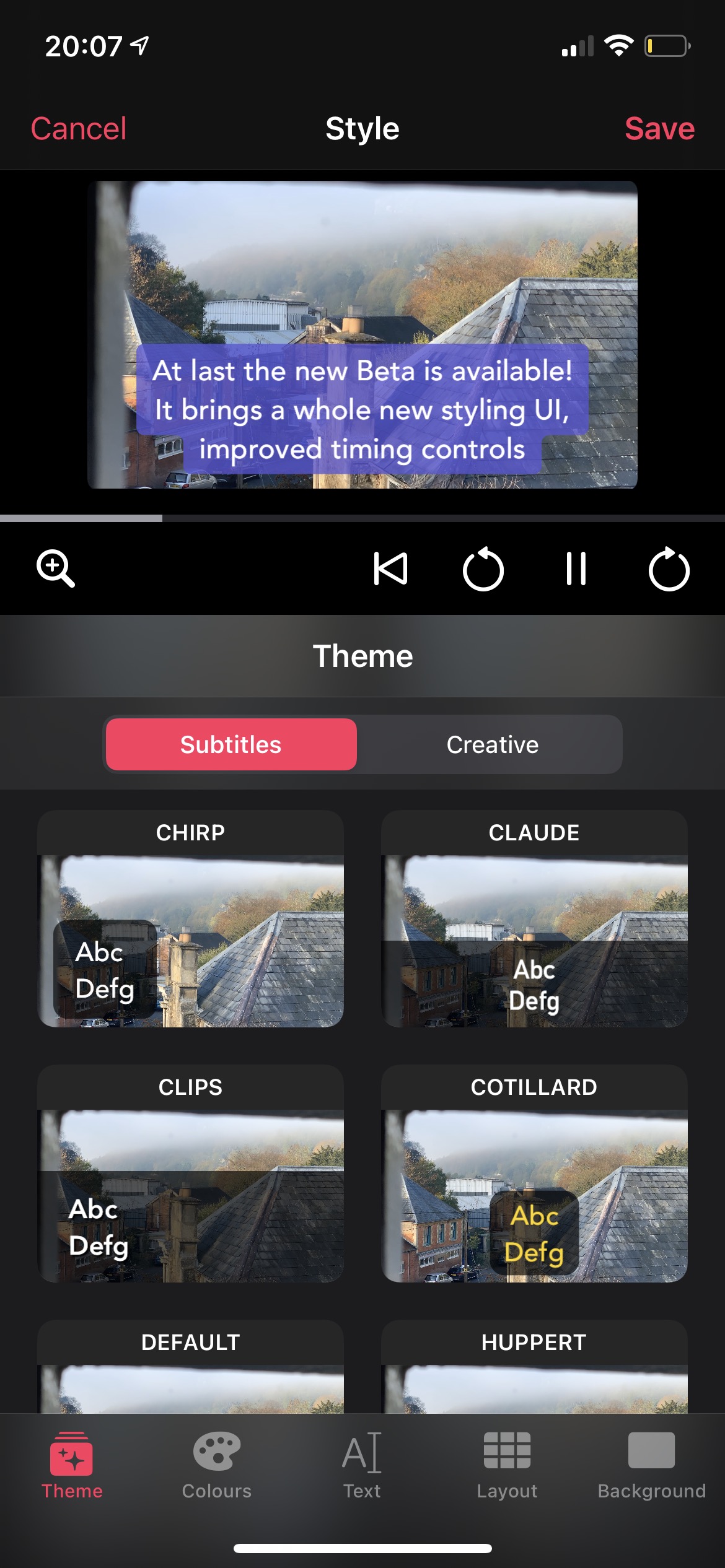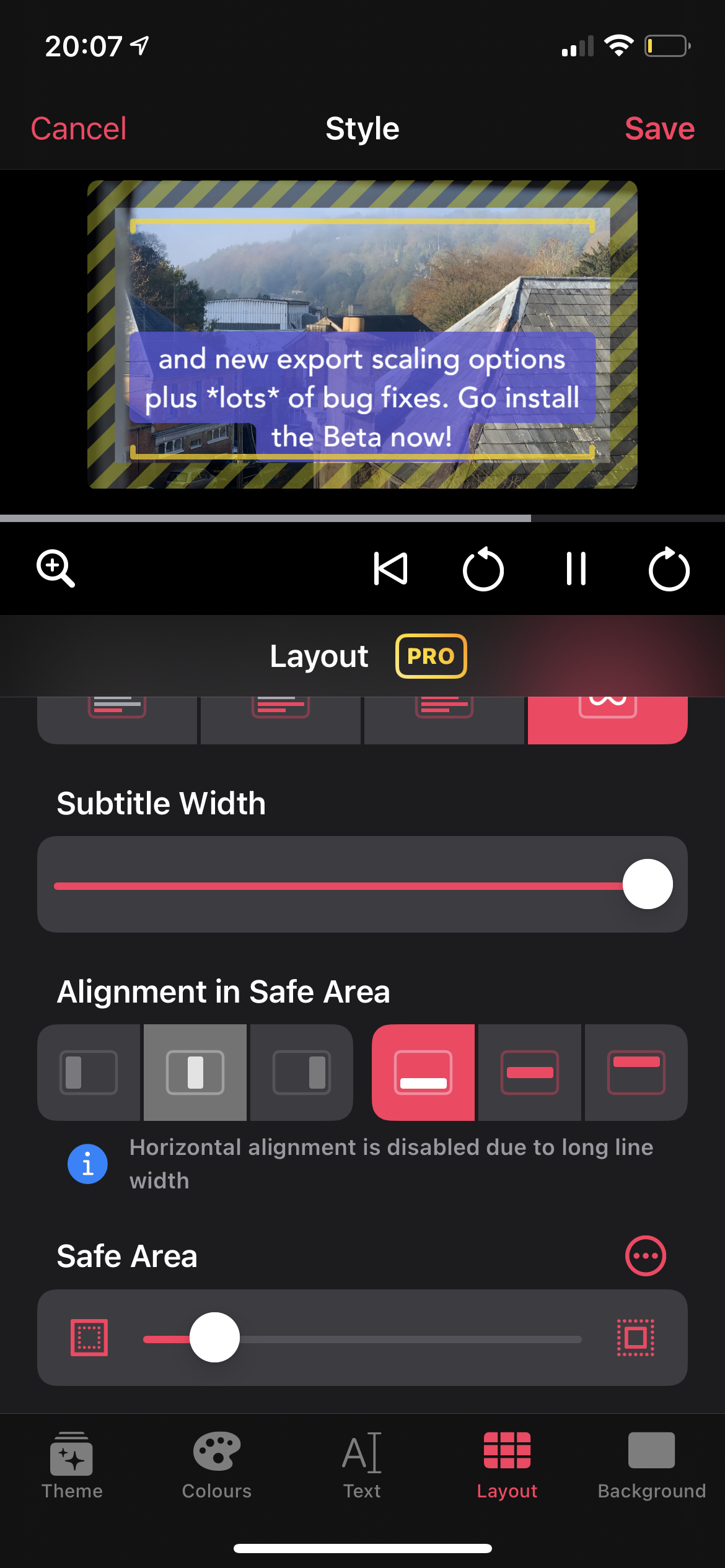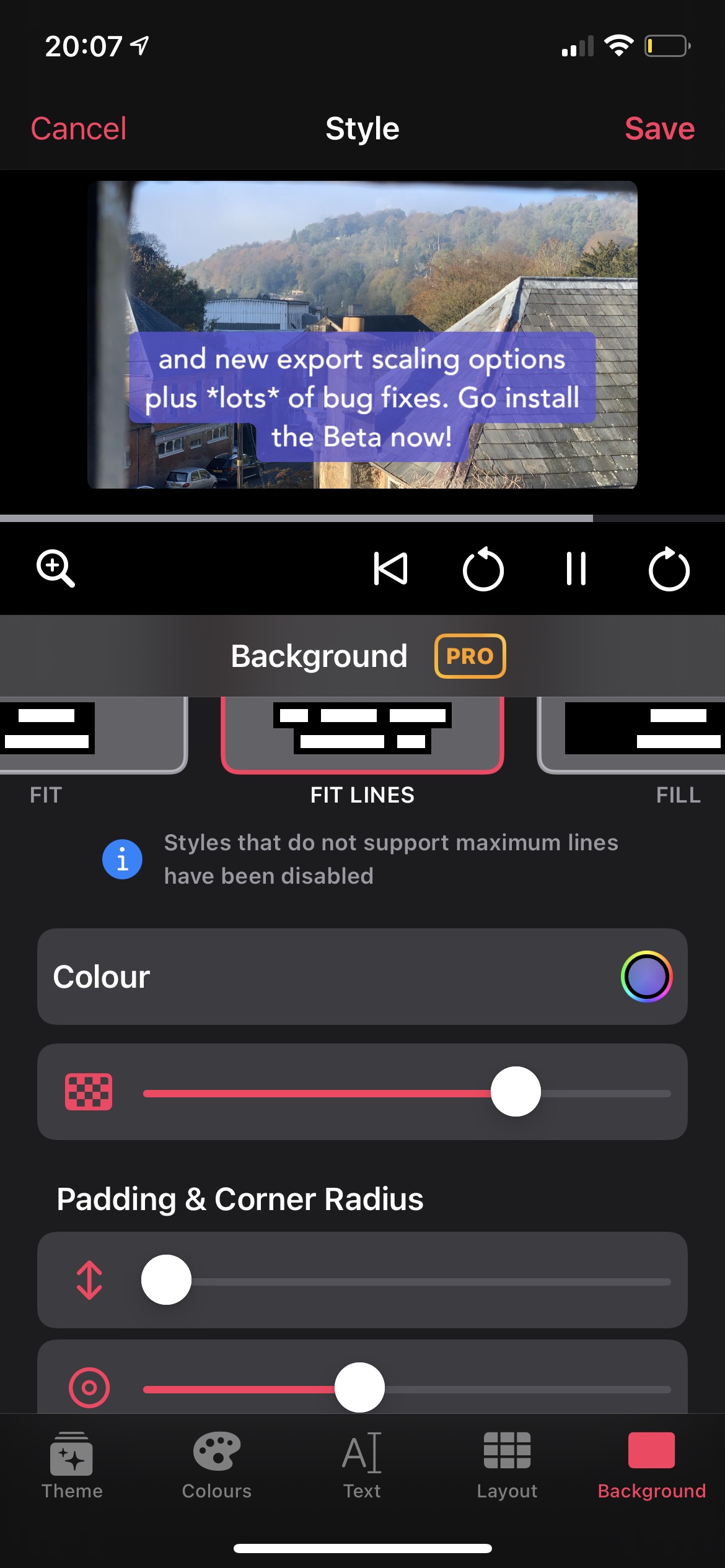 There are too many changes to list in full but the things you will notice the most:
The subtitle timing editor has a simpler UI with word touch targets that are easier to tap, new start/end time buttons, and new merge buttons
The all-new styling editor — choose from our predefined themes and colour schemes, plus the new ability to customise fonts, layout, alignments and background styles. These will be premium features but are fully unlocked in the Beta
New support for line-fitting background styles with support for rounded corners (TikTok style — see Tokki theme used in the screenshots above)
Refinements to all the text layout and padding calculations so your styles always look great with perfect baseline spacing
Export supports upscaling low-res videos to 1080p to make the subtitles look better, or downscaling high res videos to 1080p to reduce upload times
Fixed bugs where export would sometimes not include the subtitles (we had one job, right?!)
Fixed occasional problems with video export where frame rate or orientation was incorrect for some input videos
We also fixed all known crash bugs in the text editor 🙏
Known issues:
Animations are a bit wonky in places
Zooming the video player when using a style with unlimited lines zooms to the center always
iCloud conflict detection is not implemented
Thanks for all your interest and support so far, please do get in touch if you have any problems, questions or suggestions.