Captionista 1.5 is live in the App Store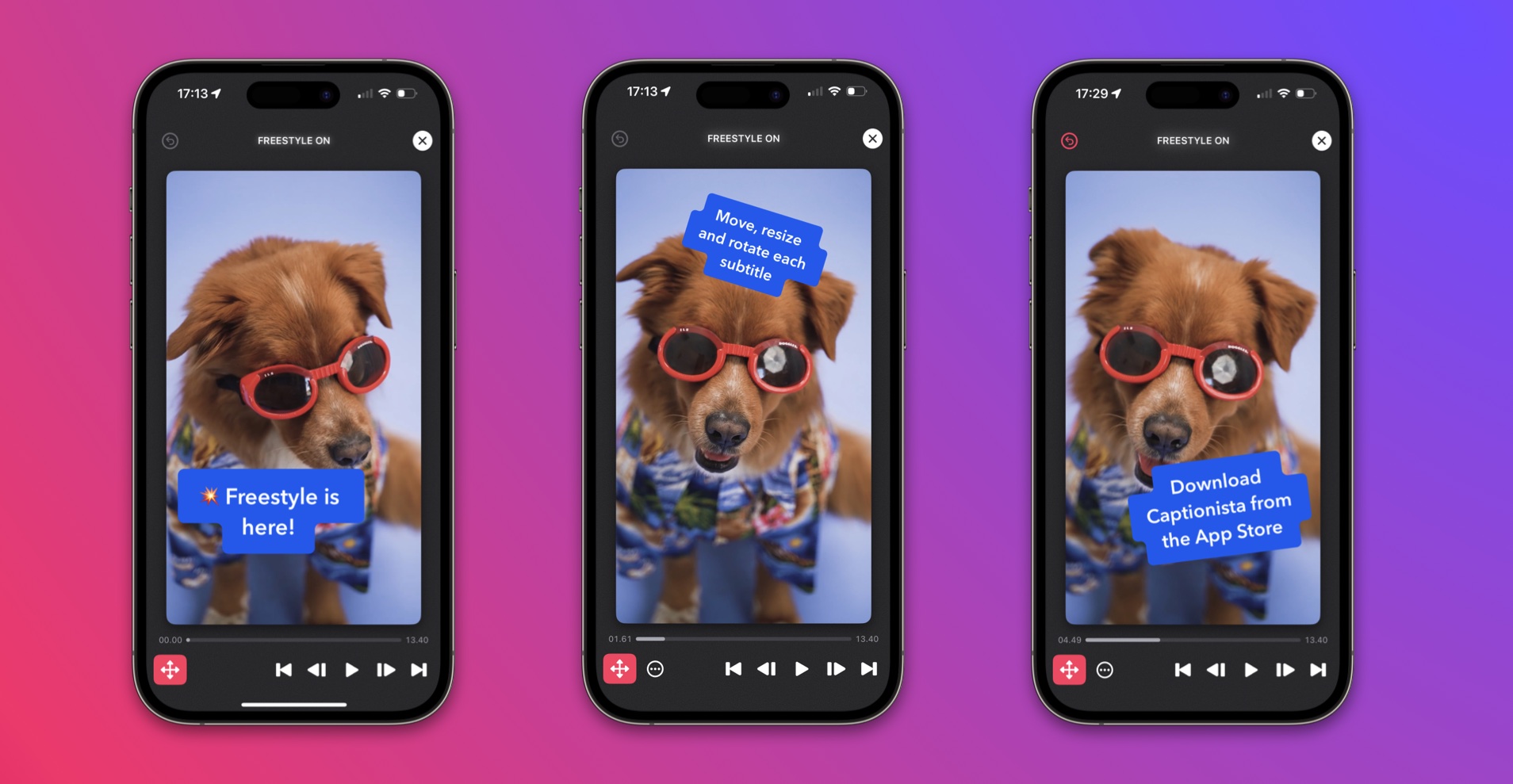 We're thrilled to share that Captionista 1.5 is available in the App Store now!
Over the last few months we added a bunch of great new features to help you add gorgeous captions & subtitles to your social video posts.
There's a lot of polish and usability improvements you can find in the release notes, but here's the highlights…
The thing we're most excited about in this release is Freestyle. The image at the top of this page shows it at work — you can now freely move, rotate and resize each individual subtitle after you've split them. It gives you much of the flexibility of the built-in adjustments of TikTok and Instagram but we think you'll find it quicker and easier to use. We'll be developing this feature more in future releases!
Next up, many people asked for Closed Caption subtitling support in addition to adding rendered captions, for services that support this such as YouTube and Twitter. So we've added a new Export script SRT file export option so you can use Captionista to split and time your subtitles but still incorporate them into your closed caption workflows.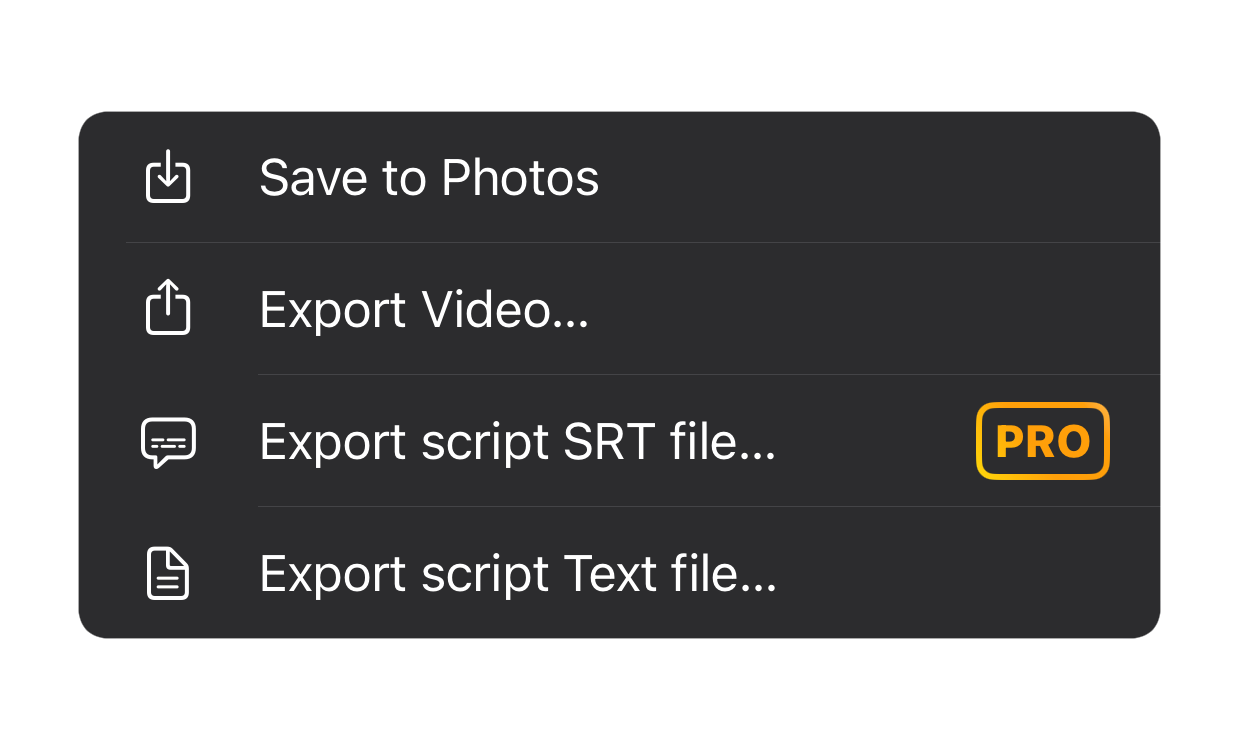 While we were there, we added a handy Text file export too, so you can export your full script and then share it or copy it to the pasteboard so you can paste it into the comment area of social posts!
Back on the style front, we've added a set of seasonal colour Trends that we'll be updating throughout the seasons with some lovely new text and background colour combinations — and you can get a closer look as the video player now has a Full Screen Zoom option.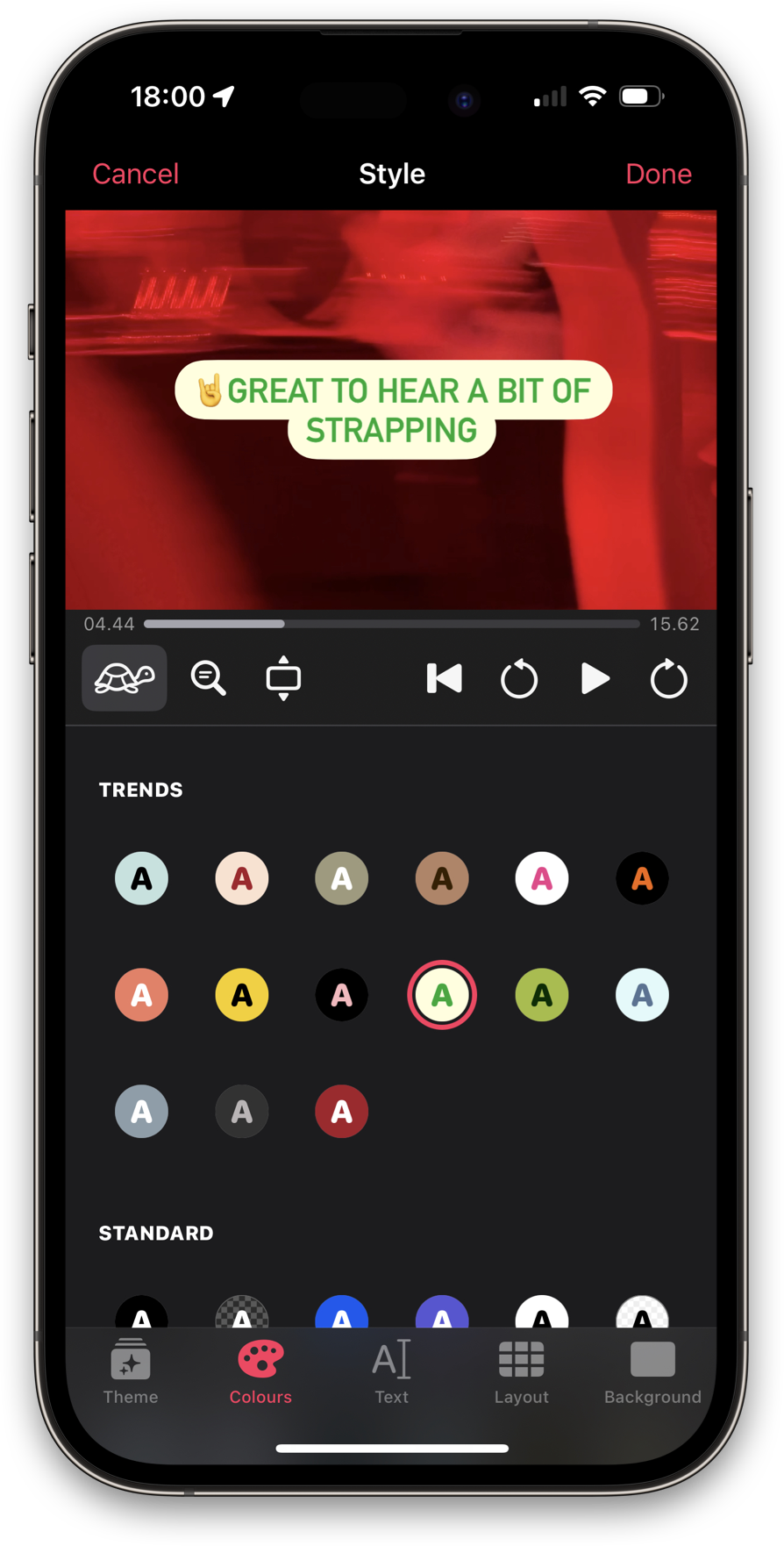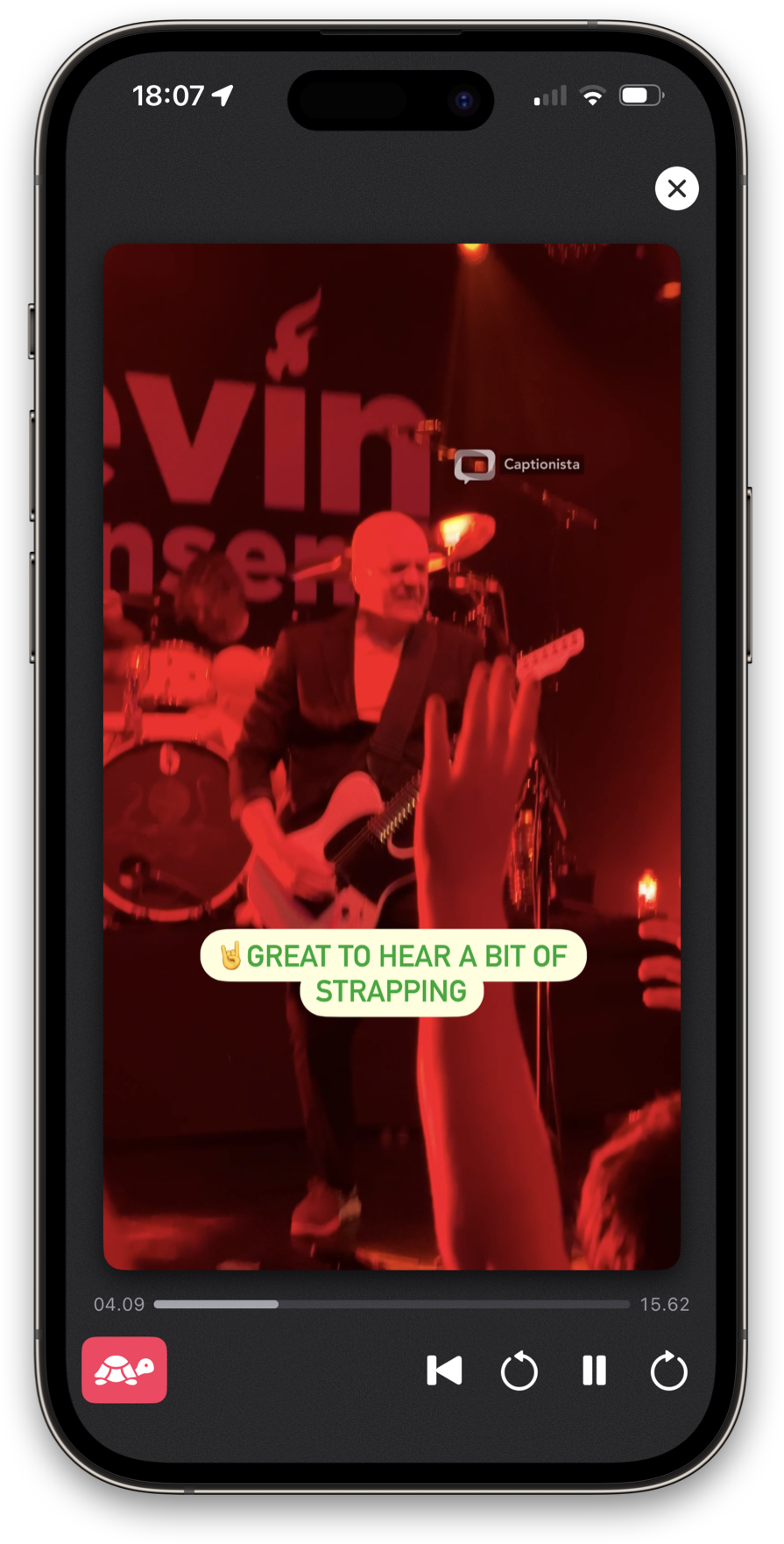 Splitting your text into subtitles is now easier than ever on iPad with the addition of hover support throughout for Apple Pencil & pointer devices. In addition there is a new iPad-only text split-point cursor shows exactly where the text will be split before you tap. M2 iPad Pro and Apple Pencil gets it when you hover, but any iPad will show this with pointing devices and trackpads.

We also added a new full-screen background style that covers the whole video, for cutting to really important text or making bold statements.
👉 Go get it! 👈 and please spread the word!