iPad Pros Podcast Ep.177 about subtitling videos on iPad featuring Captionista's developer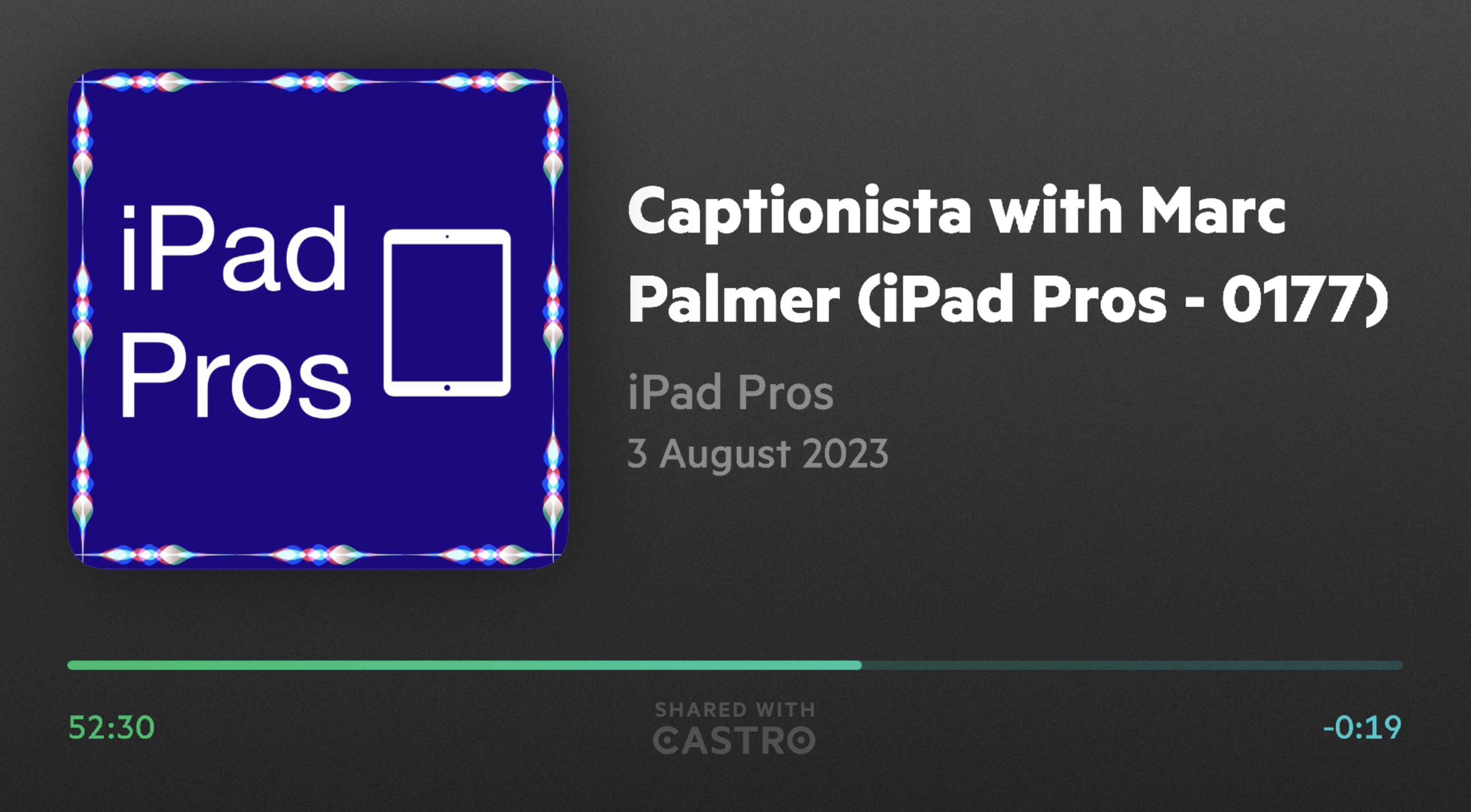 Our developer Marc was invited onto Tim Chaten's iPad Pros podcast to talk about adding video captions and subtitles on iPad with Captionista. You can listen to the full episode at iPad Pros #177.
Most people think of captions and subtitles as an afterthought so we made the app to make it easier to do that stuff quickly… and make less mistakes. Because there's nothing more demoralising than spending a lot of time making video content which is time consuming and difficult for many people anyway and then posting it and finding that your subtitles get cropped off in the feed because you didn't think about the aspect ratio or position of them… and all these tricky things that you only learn by doing, and it's painful.
They cover a lot of topics including some key iPad and Mac apps that Marc uses a lot, and discuss a whole raft of details and tips about subtitling and captioning videos. They cover topics like the impact of speech cadence, reading speed of those consuming videos, A.I. transcriptions and the fuzzy lines between subtitles, captions and animated titling.