Public Beta of 1.5 available — New SRT Export, colour trends and Full Screen Zoom
We're really pleased to share the first public Beta of Captionista 1.5!
Over the last three months we have added a bunch of great new features to help you add gorgeous captions & subtitles to social video posts. There's a lot of polish and usability improvements, but here we'll cover a few of the most significant new features…
A lot of people asked us to support Closed Caption subtitling in addition to adding rendered captions, for services that support this like YouTube and Twitter. So we've added a new Export script SRT file option to export your split and timed subtitle script in the popular SubRip .SRT format.
Closed Captions allow people with accessibility challenges to control the style of subtitles shown in videos, or use a screen reader. While we were there we threw in a new Export script Text file file option for easy sharing or pasting into social posts for search optimisation.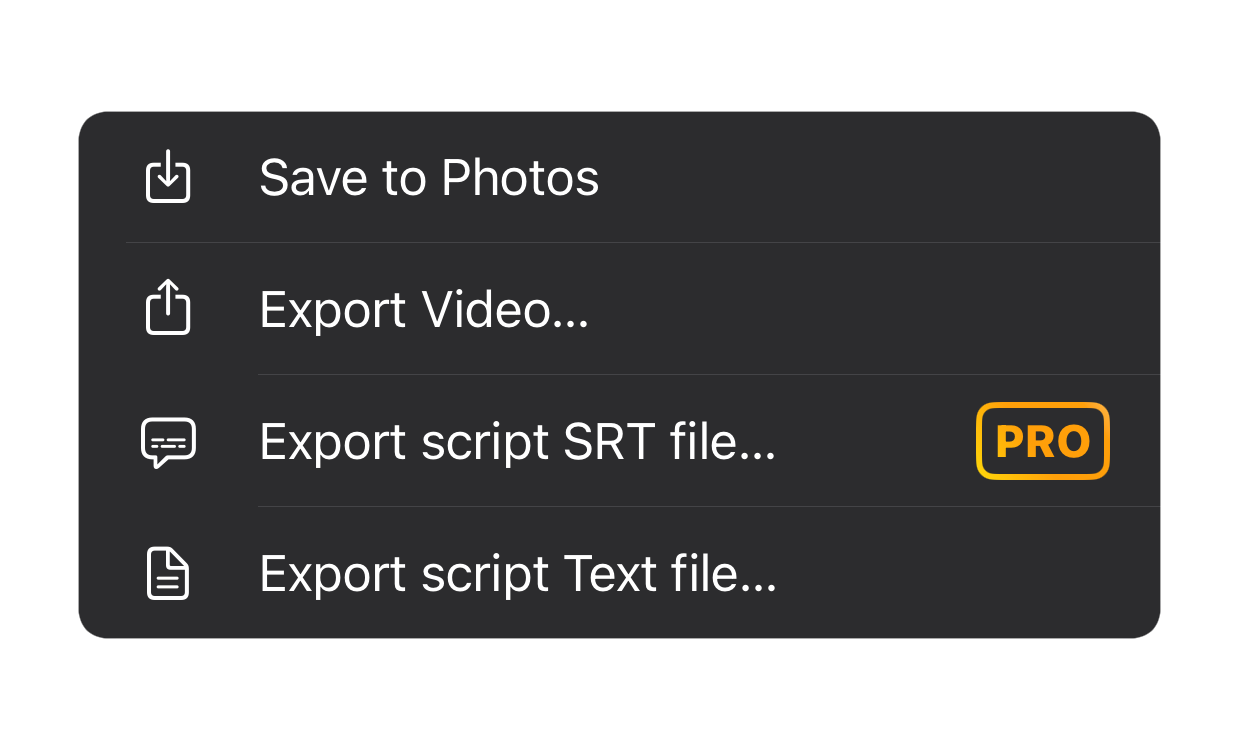 On the style front, we've added a set of seasonal colour Trends that we'll be updating throughout the seasons with some lovely new text and background colour combinations.
To get a closer look at your subtitles and style settings, especially so on phones and portrait video projects, the video player now has a Full Screen Zoom option.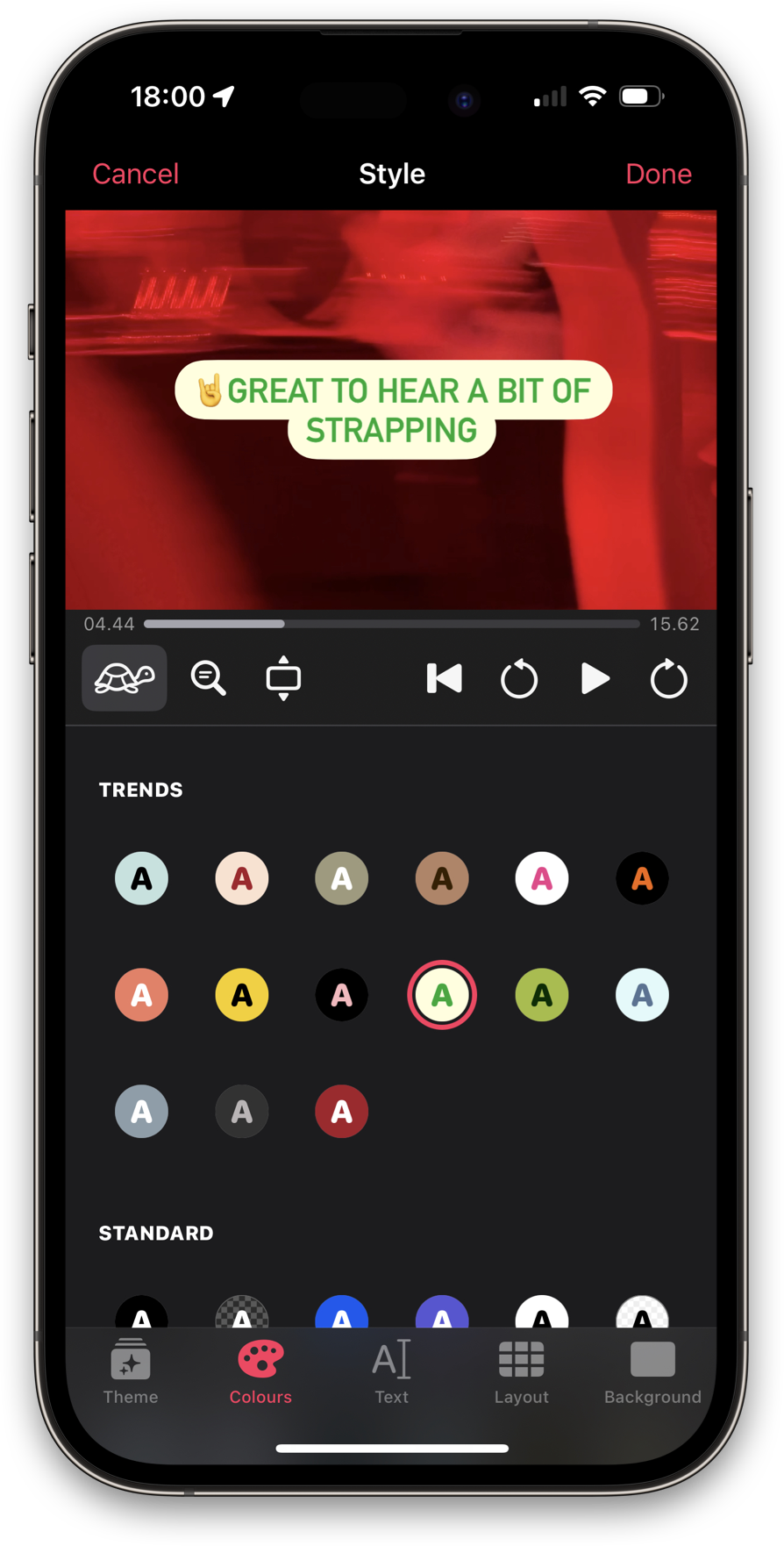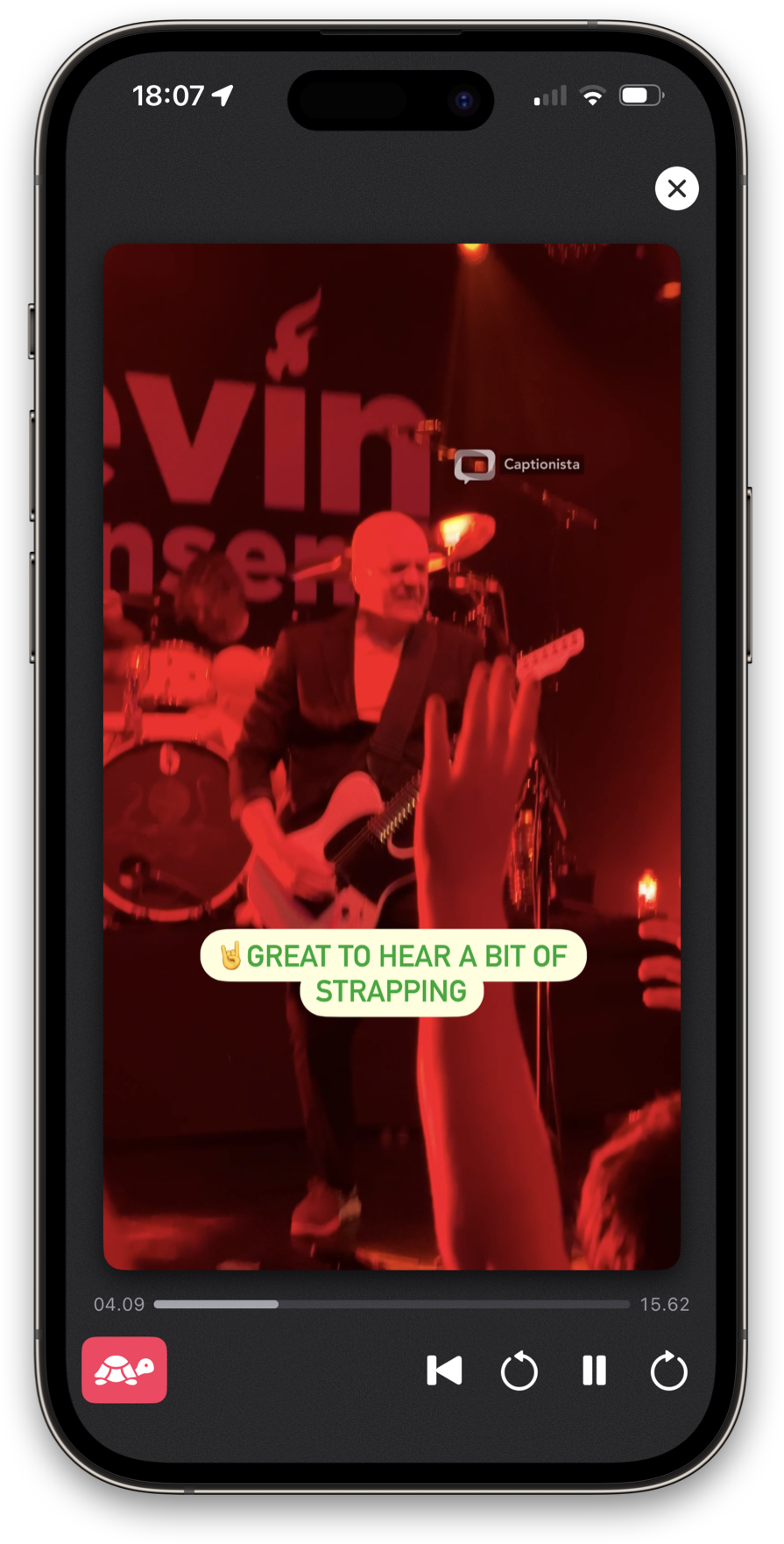 Editing subtitle splits is now easier than ever on iPad with the addition of hover support throughout for Apple Pencil & pointer devices. In addition there is a new iPad-only text split-point cursor shows exactly where the text will be split before you tap. (M2 iPad Pro and Apple Pencil or iPad with pointing device required)

We also added a new full-screen background style that covers the whole video, for cutting to really important text or making bold statements.
👉 Go get it! 👈 & please do share!
P.S. …we've got something big in the pipeline for 1.5 but it's not ready just yet, it'll follow in another Beta soon enough!